The Best Hot Tubs in Boston, MA
If you're in the Boston, Massachusetts, area and are looking to purchase a spa, sauna, bath or tanning bed, stop by Aqua Living's Dedham, Massachusetts outlet, conveniently located just 45 minutes from Boston.
Hours: We're open by appointment only. Please call us at the number above to schedule an appointment at a time that works for you.
The Best Hot Tubs for Boston, Massachusetts Residents
At our Dedham, Massachusetts, outlet our helpful and friendly staff will be happy to assist you in finding a product that's right for you. No matter what you're looking for, you're sure to leave our store with a product you love. Here's one of our customer favorites…
Check Out Our Product Showcase
Boston, Massachusetts
An Iconic Metropolis With Rich History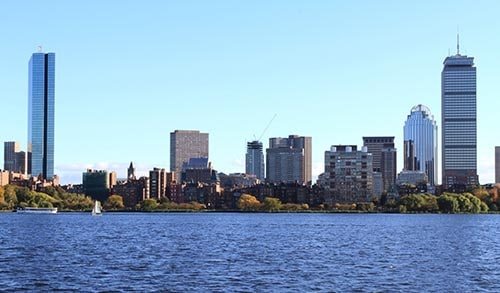 One of the oldest cities in the United States, Boston was first settled in 1630. A lively port and manufacturing town until the 20th century, the city is now a hub for world-class education, cutting-edge healthcare and business.
In Boston, residents and visitors both enjoy a variety of activities, including boating, walking and museum hopping.
After a day of whale watching, strolling down Freedom Trail or visiting the stunning Museum of Fine Arts, Boston residents love to kick back with a luxurious soak in one of our premium hot tubs.