The Best Hot Tubs in Boston, MA
If you're in the Boston, Massachusetts, area and are looking to purchase a spa, sauna, bath or tanning bed, stop by Aqua Living's Dedham, Massachusetts outlet, conveniently located just 45 minutes from Boston.
Hours: We're open by appointment only. Please call us at the number above to schedule an appointment at a time that works for you.
The Best Hot Tubs for Boston, Massachusetts Residents
At our Dedham, Massachusetts, outlet our helpful and friendly staff will be happy to assist you in finding a product that's right for you. No matter what you're looking for, you're sure to leave our store with a product you love. Here's one of our customer favorites…
Catalina Luxury Carlton
Our Catalina Luxury Collection is a fusion of art and science; lavish amenities and exquisite design combined with premium components and unrivaled performance. And while hand crating and hand testing may not be state-of-the-art, there's no replacement for our highly skilled production team ensuring every spa we build meets our standards for quality, performance and durability are the defining characteristics of luxury.
Standard Features Include:
Catalina Spas Tuff Cover
Digital Controls
3 LED Water Fountains
2 LED Floating Crystal Balls
Formed Cascading LED Backlit Hydrofall
LED Backlit Water Spouts and Cascading Spillway
Custom Crystal LED Backlit Jets
LED Backlit Cup Holder
LED Backlit Controls
Proudly Made in the USA!
Catalina Luxury comes with the industry's only 24/7 technical support!
Check Out Our Product Showcase
Boston, Massachusetts
An Iconic Metropolis With Rich History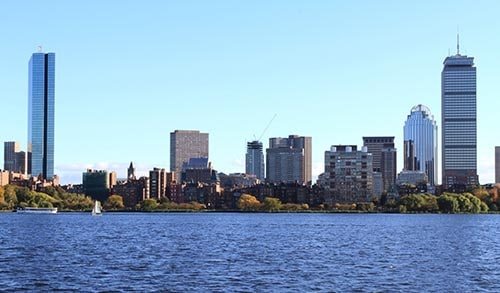 One of the oldest cities in the United States, Boston was first settled in 1630. A lively port and manufacturing town until the 20th century, the city is now a hub for world-class education, cutting-edge healthcare and business.
In Boston, residents and visitors both enjoy a variety of activities, including boating, walking and museum hopping.
After a day of whale watching, strolling down Freedom Trail or visiting the stunning Museum of Fine Arts, Boston residents love to kick back with a luxurious soak in one of our premium hot tubs.