If you're in the Cudahy, Wisconsin, area and looking for a top-of-the-line hot tub, sauna, bath or tanning bed, come by Aqua Living's Milwaukee outlet so we can find the perfect product for you. We're able to sell our hot tubs at such reasonable prices because we're a manufacturer, not a retailer.
Address
3200 S Third St, Unit 9
Milwaukee, WI 53207
414-206-2980
Hours: We're open seven days a week, 365 days a year by appointment only. Call us at the number listed above to make an appointment today.
The Best Hot Tubs for Cudahy Residents
At our Milwaukee, Wisconsin, outlet, our friendly and experienced staff will be happy to help you find a hot tub, sauna, bath or tanning bed that's perfectly suited to your needs. Whether you prefer high-tech features, traditional design or a mix of both, you're sure to find what you're looking for.
Dr. Wellness G-60 Tranquility Spa
Click image for more information
This stylish and luxurious spa is equipped with the following features:
MP3 audio system
Built-in speakers and subwoofer
Bluetooth capability
Waterfall
Balboa spa controller
Forty-eight black and chrome jets positioned to massage the neck, shoulders, calves and feet
Comfort cushion headrest
Full foam insulation to help you maintain your preferred temperature
User-friendly topside system controls
Perimeter lighting
Multi-layered fiberglass reinforcement
Factory installed ozonator
Synthetic cabinet in the color of your choice
Plus, this spa seats six people, so you can comfortably enjoy it with plenty of family and friends.
You can purchase the Dr. Wellness G-60 Tranquility spa for a price so low, we can't disclose it online. Please call us at the phone number listed above for additional pricing information.
Cudahy, Wisconsin: Quaint Lakeside Living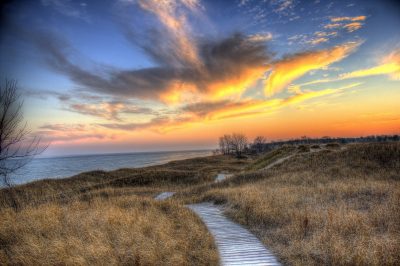 First founded in the 19th century, Cudahy is located right on the shore of Lake Michigan and is only 15 minutes from Milwaukee. With a population of well under 50,000, Cudahy combines tranquil lakeside living with the convenience of being near a major city.
In Cudahy, residents and visitors enjoy a range of activities, such as strolling through Grant Park, visiting the Mitchell Gallery of Flight and exploring the shores of Lake Michigan.
After a day of walking through downtown Milwaukee, lounging by the lake or touring a nearby local brewery, our Cudahy customers love to relax and unwind with a soak in one of our state-of-the-art hot tubs.