2021 Black Friday Hot Tub Blowout Sale!
It's Black Friday season, and we have a Black Friday hot tub blowout sale going on. We have some of the best deals on hot tubs. Our sale will run from Black Friday – Cyber Monday. Don't miss it!
Our sale includes all our brands from Hudson Bay to Catalina Luxury Spas with our biggest savings of up to $1000 off a Catalina luxury swim spa.
"Our Black Friday hot tub blowout sale features our premium brands, such as the Catalina Luxury Spas brand with our patented Tuff Top that comes with a lifetime warranty. You'll also find our Tranquility series of spa by Dr. Wellness, outfitted with some of our most powerful pumps and jets perfectly set up to massage your neck, shoulders, calves, and feet."
Our hot tubs are also perfect for back pain relief, helping to increase blood flow to stiff areas and relax aching or tense muscles. They can also improve your mood and get rid of stress, helping you be ready for whatever life throws at you this holiday season!
"Our old hot tub wasn't working anymore so we decided on getting a new one that would last long enough until the kids were grown."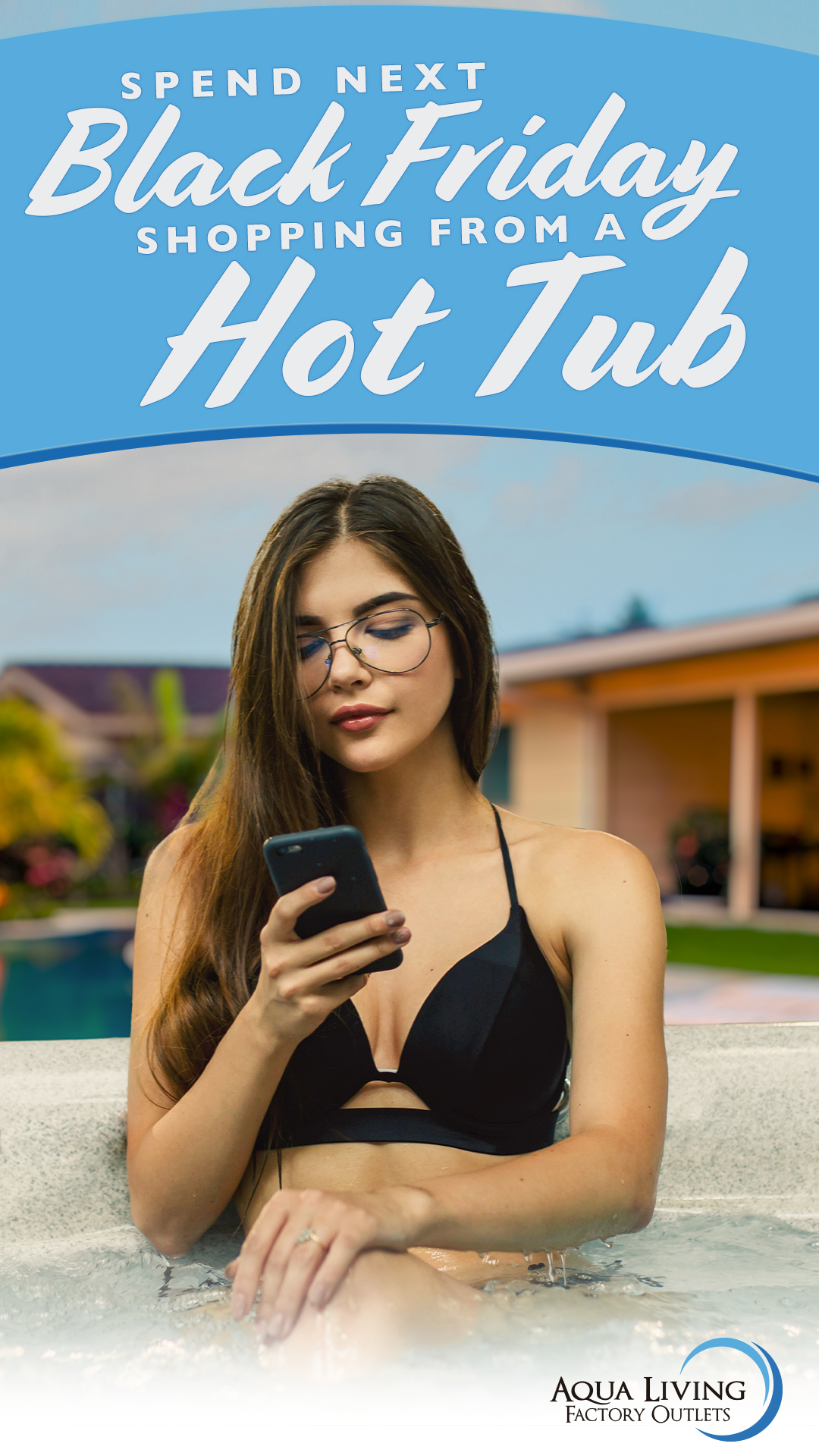 Other Black Friday deals include our top-of-the-line Lifestyle series by Dr. Wellness. These spas are perfect for relaxing after a hard day's work or spending an evening enjoying time together with friends.
Winter is a great season to become a hot tub owner. Relax with friends and family outside while watching it snow with a warm drink in your hand, all while being warm, relaxed, and massaged. With our Black Friday sale going on this weekend, now is an excellent time to buy! We can't wait for your call so we can help get you into a new hot tub or dual temp swim spa that is perfect for your needs. Call today!