If you're in Central Iowa and are looking for a top-of-the-line hot tub, sauna, bath or tanning bed for an affordable price, stop by Aqua Living's Urbandale hot tub and spa location—located  just 20 minutes from Downtown Des Moines. We sell state-of-the-art spas for such low prices because we're a hot tub and spa manufacturer, not a retailer.
Urbandale Outlet
3368 100th Street
Urbandale IA 50322
515-298-7210
Hours:
Monday through Friday – 10 am to 6 pm
Saturday 10am to 5pm
Sunday – 11 am to 4 pm
Steve Campbell
Urbandale, Iowa, Aqua Living Store Manager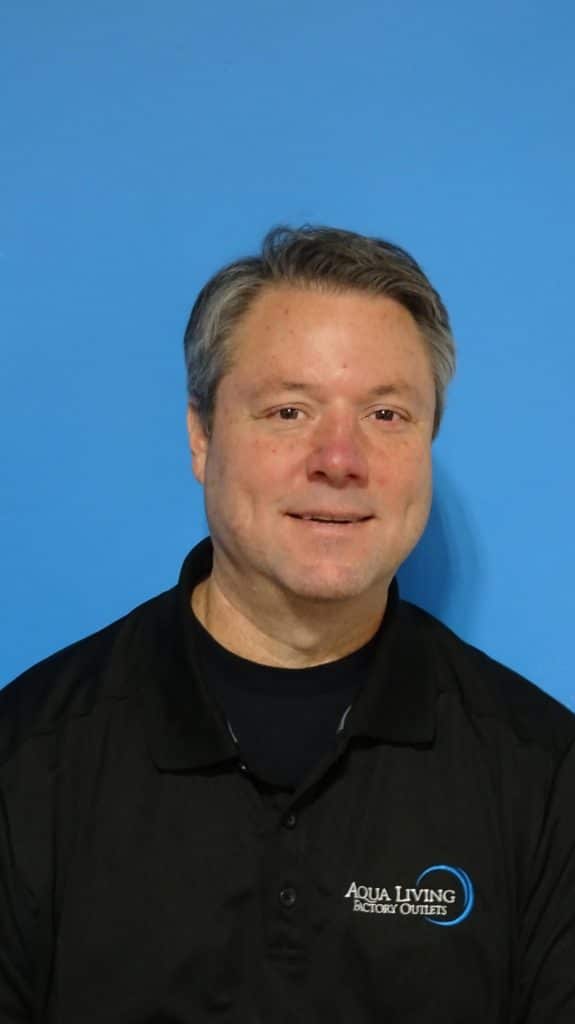 As the store manager, Steve's favorite part of his job is, without a doubt, the people.
"I love helping people get the therapy they need or helping them create a staycation in their backyard.  Most times we give them both!"
Steve owned a Harley-Davidson aftermarket parts distribution company and still owns a manufacturing company.  After renting space to Aqua Living Factory Outlets, he believed in the company so much, he ended up becoming a Sales Representative.
He has managed the Iowa store since 2013 and the Minnesota store since 2015.
Hot Tubs at Our Urbandale, Iowa, Location
At our Urbandale hot tub outlet, our knowledgeable and friendly staff will be happy to help you find a hot tub, sauna, bath or tanning bed that's perfectly suited to your unique lifestyle.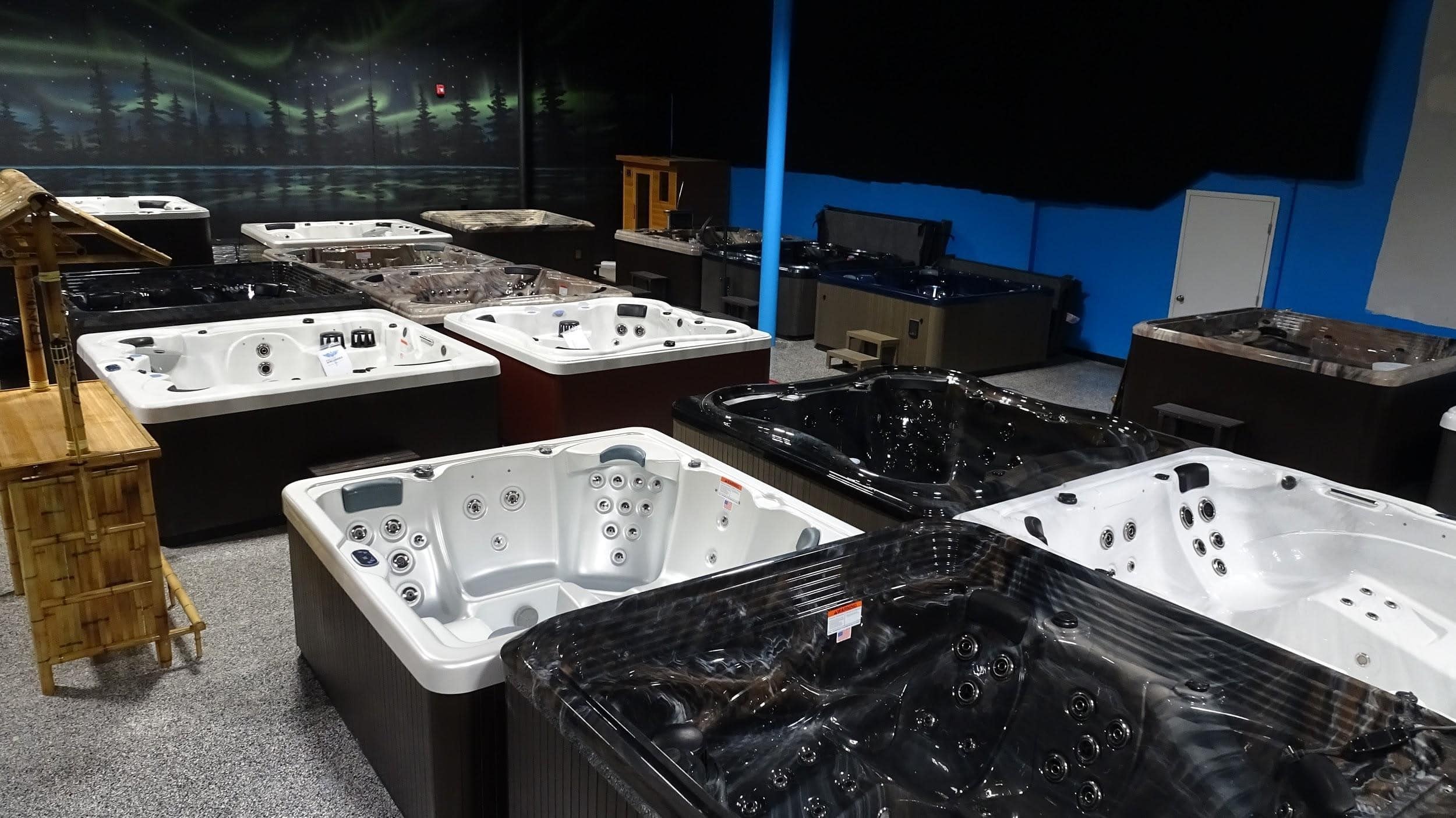 Perfect for the hot tub customer who's on a budget, the Hudson Bay HB31 comes at a low price point without sacrificing luxurious features. Its features include:
Multi-colored Underwater Mood Light
31 Stainless Jets
Digital Controls
Ozone Ready
White Acrylic
Synthetic Cabinet in Mocha
Friction Heat plus HeatFlow™ Manifolds
Multi-Layered Fiberglass Reinforcement
Standard Foam Insulation
ABS Bottom for protection from erosion
Plumbed using 100% Anti-Fungicide tubing to prevent nasty bacteria back-up in plumbing lines resulting in cleaner water and less chemical use
Proudly Made In The USA
Plus, this spa allows you to choose from a variety of optional upgrades, such as:
Rechargeable floating drink station.
Cover lifter.
Nature2 spa water purifier.
Side handrail.
Booster set.
One-year extended warranty.
Spa startup chemical kit.
You can purchase the Hudson Bay HB31 spa from Aqua Living a low price.
Check Out Our Best Selling Brands of Hot Tubs
Urbandale, Iowa
Small-Town Tranquility with Big City Convenience
Originally a streetcar suburb and coal mining hub, Urbandale was incorporated as a city in 1917. Since its incorporation, Urbandale's population has increased drastically, from under 300 residents to nearly 50,000.
Urbandale is a predominantly residential city, but also has a thriving economy of business parks. Many of its residents are employed in the health, local government and insurance industries.
Both residents and visitors enjoy a peaceful small-town atmosphere that's complemented perfectly by Urbandale's proximity to Iowa's biggest metropolis, Des Moines.
After a day of strolling along the shores of Saylorville Lake, playing a game at the Des Moines Golf and Country Club or visiting nearby Des Moines, Urbandale residents love to relax with a soak in one of our luxurious hot tubs.