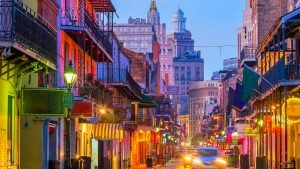 Aqua Living is located in New Orleans, Louisiana to meet all your spa and swim spa needs. We sell hot tubs, saunas, baths and tanning beds, including our popular Dr. Wellness spas, which provide relaxing hydrotherapy with the highest quality and the lowest prices to residents of the New Orleans area.
Aqua Living is proud to be a part of Louisiana, a state known for its as a melting pot of French, African, American and French-Canadian cultures is reflected in its Creole and Cajun cultures. Visitors and residents alike enjoy a wealth of fun activities and events, from Mardi Gras to Atchafalaya National Heritage Area, visitors to Louisiana will always find something just their style.
Contact our Aqua Living New Orleans outlet by viewing the location information below.