THE BEST HOT TUBS IN HOUSTON
If you live on the Gulf Coast of Texas and are looking for a spa, tanning bed, sauna or bath, swing by Aqua Living's outlet in Houston. Our flagship items include high quality swim spas at about half our competitors' prices. If you are looking for a Houston hot tub store, we sell stunning high-end spas with full manufacturer warranties.
Address
8733 Knight Rd
Houston, TX 77054
832-412-2533
Hours:
Monday, Tuesday, Wednesday, Thursday, Friday – from 10 a.m. to 6 p.m.
Saturday – from 10 a.m. to 4 p.m.
Sunday – Appointment Only
Parking: Parking is available directly in front of the store.
"I bought my X6 hot tub from Richard [at Aqua Living] and enjoy the serenity of relaxing comfortably! Richard is a very knowledgeable, friendly person who was very patient in helping me make the right choice that not only met my financial goals, but my personal expectations in buying a hot tub. Richard was very thorough and provided excellent details about buying a hot tub. I would definitely do business once again with Richard and Aqua Living Spas! Thank You!"
-Priscilla Marie Ramirez, Customer
Houston, Texas, Aqua Living Store Manufacturer Rep and National Trainer
Marty Hirth brings nearly 25 years of experience to the Aqualiving Factory Division, including 5 years with the National Show Team.
Marty began his career in 1996 in sales and manufacturing in St. Petersburg Fl. He has worked throughout the South and has also done national sales training.
He has a passion for the industry and is equally committed to ensuring complete customer satisfaction. He is proud to be a part of the community he has adopted as his home and takes every step necessary to care for and guide our customers.
He enjoys spending time with his family, his dogs Spike and Ashton, and his grandchildren!
Houston, Texas, Aqua Living Store Manufacturer Rep
Heather Stack began working with Marty 8 years ago as his Web Designer and Online Marketing manager.
Marty soon realized she had many talents and she then also took over as a customer care advocate when he was on the road doing spa shows.
She now does all of that and more including social community builder.
As a member of the Aqua Living Factory Outlet Team, she helps to ensure all of our customers get the very best in customer service and follow through from the factory.
Hot Tubs at Our Houston, Texas, Location
Our friendly and experienced staff will be happy to help you find a spa, sauna, tanning bed or bath that suits your unique needs. Plus, Houston's mild winters make it an ideal place to enjoy any of our spas year-round.
Hot Tubs Houston: Customer Favorites
Although all of the products at Aqua Living boast a remarkable array of features, Texans are especially fond of this one.
Dr. Wellness G-13 Tranquility Spa with Bluetooth Waterproof Audio
Click image for more information
This top-notch spa from Dr. Wellness is equipped with an exciting array of luxurious features. It seats up to seven people and comes with a premium multi color light package including perimeter lighting, underwater lights, lit fountain jets, lit waterfall, and lit cup holders. It also features a Bluetooth Audio Package with built-in speakers & sub woofer and is plumbed using 100% anti-fungicide tubing to prevent nasty bacteria back-up in plumbing lines resulting in cleaner water and less chemical use
After a long day of enjoying all that Houston has to offer, a leisurely soak in any of our Tranquility by Dr. Wellness spas is a perfectly indulgent way to start the evening.
We find that many of our Houston customers prefer using the mineral-based Nature 2 spa purifiers to keep their spas clean. This is a very easy way of maintaining the clarity of your water without using harsh chemicals.
At the end of the day, the G-13 Tranquility is a top-of-the-line spa. You can purchase the Dr. Wellness G-13 Tranquility Spa with Bluetooth Waterproof Audio from Aqua Living for a value.
Check Out Our Product Showcase
With the help of our state-of-the-art equipment, we can get your spa wherever you want it!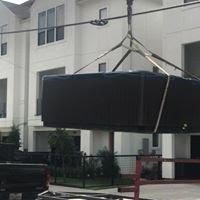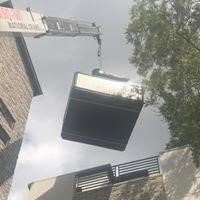 Houston, Texas: A Uniquely Texan Metropolis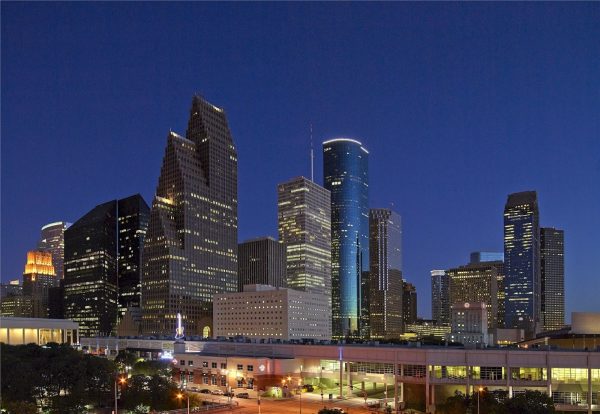 Houston, named after former General Sam Houston, is the most populous city in Texas and the fourth-largest city in the United States. Home to the Houston Astros, NASA's Lyndon B. Johnson Space Center, the Bayou Place Entertainment Center and a staggering 337 parks, there is always something to do in Houston. Houston is also home to the Houston Livestock Show and Rodeo, held over 20 days from early to late March, and is the largest annual livestock show and rodeo in the world.
From biking, kayaking and bird watching to golfing, shopping and running, Houston's residents enjoy an astounding array of activities. Plus, with seemingly endless festivals, concerts and exhibitions, Houston is never short on entertainment.
After a day of exploring parks, swimming in the Gulf of Mexico or enjoying some of Houston's legendary barbecue, there's no better way to relax than with one of our hot tubs, saunas, tanning beds or baths.
Giving Back
Aqua Living is committed to the long-term success of Houston and its many residents. That's why we've been offering free expedited shipping on baths to Hurricane Harvey flood victims. We're dedicated to helping Houston's resilient residents get back on their feet as quickly as possible—together, we're Houston Strong.
If you're near Houston and need a best-in-class spa, tanning bed, sauna or bath, stop by Aqua Living in Houston, Texas, and we'll gladly help you find the best product for you.