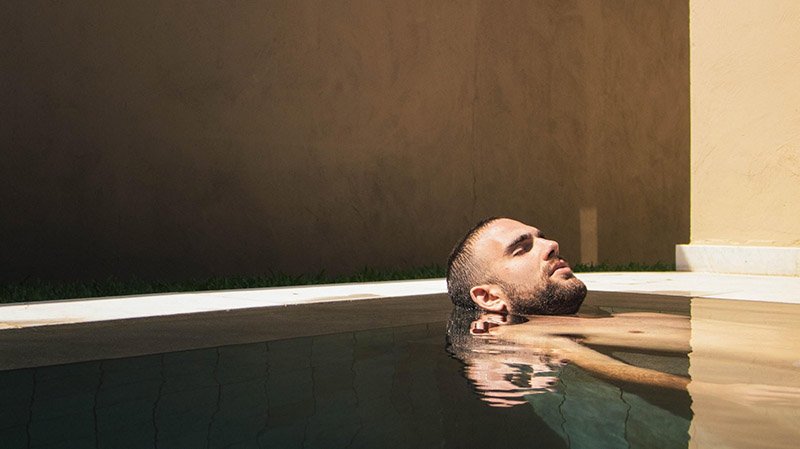 Ergonomic seats, dozens of powerful jets and mesmerizing lights — these are just some of the things that luxury hot tubs can offer.
If you're someone who demands the best of everything, premium features like those are a need, not a want.
Here, we'll show you three incredible luxury hot tubs that will have you soaking like royalty in no time:
Catalina Luxury Nantucket.
Dr. Wellness G-13 Tranquility Spa.
Catalina Luxury Kennedy.
Then, we'll explain what you should look for when shopping for a luxury spa.
1. Catalina Luxury Nantucket
With seating for seven, a staggering array of features and top-quality craftsmanship, you won't be disappointed with the Catalina Luxury Nantucket spa.
In the words of one customer, the Nantucket is "the bomb." They attest that it's well-built, sturdy, powerful, superbly insulated and "a thing of beauty to look at."
So, what makes the Nantucket so fantastic? Take a look at some of its many features to find out:
Fifty-four stainless and lighted massaging jets.
Soothing, LED backlit water spouts and cascading spillway.
Two impressive LED water fountains.
Convenient LED backlit cup holder.
Built-in Balboa WaveTEC 254 UV sanitizer.
Built-in Clear View H-100 ozone sanitation system.
Easy-to-use Gecko K-1000 Spa Controls.
Ultra-durable SynthaWood™ skirting.
Eternitree™ Forever Frame.
When purchasing the Nantucket, you'll also be able to choose from a gorgeous array of colors for its acrylic, tiles and cabinet.
Plus, a number of optional upgrades can take your experience to the next level. For instance, you can opt to purchase:
Self-extinguishing fire feature.
Fresh water mist systems.
Auto fill water system.
Dr. Wellness G-16 HDTV Tranquility Spa
If a high-tech hot tub is on your wishlist, get ready to fall in love with the Dr. Wellness G-16 HDTV Tranquility Spa.
Right off the bat, you'll notice this premium spa's standout feature: a 19-inch high-definition flat-panel television, complete with a remote control and DVD/CD player.
It also comes equipped with all the bells and whistles you'd expect from a luxury hot tub. As one reviewer said: "Lots of jets, comfortable seats, lights are very relaxing, water stays very warm and I'm enjoying it three nights a week."
The G-16 HDTV's amenities include:
A whopping 98 massaging jets.
MP3-ready audio system with built-in speakers and subwoofer.
Bluetooth capability.
Relaxing waterfall.
Perimeter lighting to create the perfect ambience.
User-friendly topside system controls.
Comfort cushion headrest.
Full foam insulation to maintain your desired temperature.
Spa cover for optimal protection and heat retention.
Factory installed ozonator.
Synthetic cabinet in the color of your choice.
As if that weren't enough, you can also purchase additional high-end features such as:
LED lighted jet package.
WiFi connectivity.
ProZone salt sanitation system.
3. Catalina Luxury Kennedy
Luxury spas don't necessarily need to be larger than life. Hot tubs like the Catalina Luxury Kennedy offer all the indulgent features of their supersized counterparts, all while maintaining a compact form factor that's easy to use and maintain.
Many buyers find that the Kennedy is particularly ideal for use with a spouse or significant other.
One reviewer reports that: "This spa is nothing short of amazing for our purposes. I wanted a spa that two people could sit in comfortably and relax without being squished into each other … this spa seats both of us very comfortably."
With the Kennedy spa, you'll enjoy amenities like:
Forty-two stainless and lighted massaging jets.
Generous three-person capacity.
Two stunning LED backlit hydrofalls.
Two calming LED water fountains.
Two LED backlit cup holders.
Built-in Balboa WaveTEC 254 UV sanitizer.
Built-in Clear View H-100 ozone sanitation system.
Gecko K-1000 spa controls.
Long-lasting SynthaWood™ skirting.
Eternitree™ Forever Frame.
If you plan on enjoying your premium spa alone or with just one or two other people, we can't recommend that Kennedy enough.
You can also purchase additional upgrades as you wish, such as:
Auto fill water system.
Rechargeable floating drink station.
Spa cover and/or cover lifter.
What to Look For in a Premium Hot Tub
When shopping for a luxury hot tub, there are a few key things to look for to ensure you make a great purchase:
High-quality materials: Materials like Eternitree™ give your spa a longer lifespan and reduce the amount of time needed for maintenance.
Built-in premium amenities: Most luxury spas will include things like built-in ozonators, LED backlighting and other features you'd typically have to pay extra for.
Beautiful design: Finally, you'll want to keep an eye out for luxury spas that are a treat to look at as well as to use. If you don't immediately see the colors you want, check to make sure that you can choose other colors better that suit your style.
Luxury spas might be pricier than standard options, but they more than make up for their cost in longevity and lavish features.
Refer to this article when purchasing your premium hot tub, and you're sure to end up with a spa you adore.