Hot tubs are fantastic on their own, but the right hot tub accessories can improve the functionality of your hot tub and make your spa experience downright luxurious.
Here, we'll go over some of the five best hot tub accessories on the market, from the practical to the pampering:
Ready to upgrade your hot tub? Keep reading to learn more about each of the five best accessories you can get.
1. Deluxe Pillows
When you're relaxing in the soothing warm water of your hot tub, the last thing you want is to lean your head back only to feel the sensation of cold, hard acrylic. That's where well-cushioned pillows come in.
Depending on the shape and size you choose, spa pillows can provide a variety of benefits.
For example, rounder pillows like this tend to offer better neck support: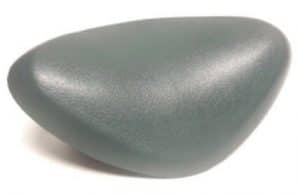 On the other hand, curved, rectangular pillows like this help to prevent your head from tilting to either side, making it easier to kick back in your spa for as long as you'd like:
To extend the life of your pillows and help them remain comfy and supportive for years to come, remember to always cover your spa so they aren't affected by heat, sun or cold.
2. Easy-to-Use Steps
If you don't have a set of steps leading up to your hot tub, getting in and out can be a cumbersome (and possibly dangerous) process.
Luckily, easy-to-use steps can solve that problem for good.
For hot tubs that are octagonal or square, steps with a flat front can make entering and exiting your spa a breeze:
For swim spas, which are often much higher off the ground than normal hot tubs, extra-tall steps with hand railings for added stability are a must:
As an added bonus, a set of steps can be the perfect place to hang a dry towel for easy access after you're done soaking.
3. Convenient Hardware
If you're looking to really take your spa experience to the next level, check out some of the ultra-convenient hot tub hardware available.
A spa handrail can make it even easier for you to get in and out of your hot tub. This model features a foot plate that slides under your spa, so there's no need to break out your drill or attach additional hardware:
If you're tired of struggling with your spa cover, a cover lifter is right up your alley (find out if a hot tub cover lifter is right for you). These handy devices make lifting your hot tub cover off and on a snap:
Or, if you'd prefer to avoid dealing with your spa cover altogether, go all out with an automatic, remote-controlled cover lifter that does all the heavy lifting for you:
4. Effective Filters
Replacing your hot tub's filter on a regular basis is absolutely essential not only to your own enjoyment but to the overall longevity of your spa ( learn how to clean your filter).
If you're using an old, clogged or dirty filter, you're putting unnecessary strain on your hot tub's pump, reducing water circulation and exposing yourself to contaminated water.
Plus, replacing your filter is far easier and cheaper than replacing your spa's internal components.
Drop-in filters like these make filter replacement simple:
To replace your filter, simply open the filter housing, unscrew the filter, drop in and screw in the new filter and replace the housing.  , you'll be left with fresh, clean water and a better-performing pump.
5. Cleaning Chemicals
Nothing is more important than maintaining a clean, safe hot tub. To do that, you'll need to look into cleaning chemicals, which provide a variety of options for keeping your hot tub fresh.
If you're a new hot tub owner, you'll want to consider a starter kit, which will give you everything you need without the confusion:
If you're a more experienced hot tub owner, individual chemicals offer the ability to tweak your spa's water until it's just right.
For instance, scale removers can help eliminate unsightly and performance-hindering scale buildup:
If you're looking for a more natural solution, it's worth looking into products like Nature2's water purifier sticks, which can drastically cut your chemical use by sanitizing the water as it passes through the filter:
To choose which accessories you should buy first, try prioritizing your needs: If you don't have a problem with water cleanliness but want your spa to be more comfortable, a pillow could be perfect for you. On the other hand, if you're finding it difficult to remove and replace your cover, a cover lifter will solve your problems.
The bottom line is that if you want your hot tub to be safer, more comfortable and more convenient than ever before, you won't want to skip out on these accessories.